BRINGING TECHNOLOGY, INFORMATION AND CONVENIENCE TOGETHER
Introducing Lexus Enform1, an intuitive, innovative system designed to make you feel more connected and informed in a range of ways.
Search for nearby restaurants or fuel stations nearby from the comfort of your vehicle.
This is a glimpse into what lies at your fingertips 24/7 with Lexus Enform. Presently available in selected models, Lexus Enform utilises compatible iPhone® or Android™ smartphones and can be accessed on the multimedia display via the Lexus Remote Touch controller.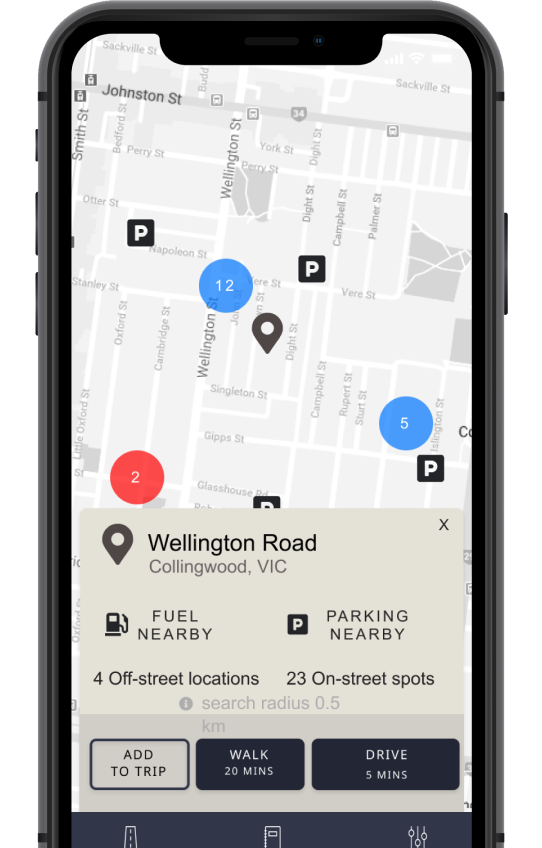 ENFORM APPS
MyTrips
MyTrips is a seamless and intuitive travel companion that allows you to select multiple stops and save your trips to your smartphone.3
MyTrips displays the nearest fuel stations based on your location meaning that you're never left stranded3, as well as displaying the nearest on-street and off-street parking. The app also allows you to save your parking location and set a reminder through the app making it easier to track where you parked.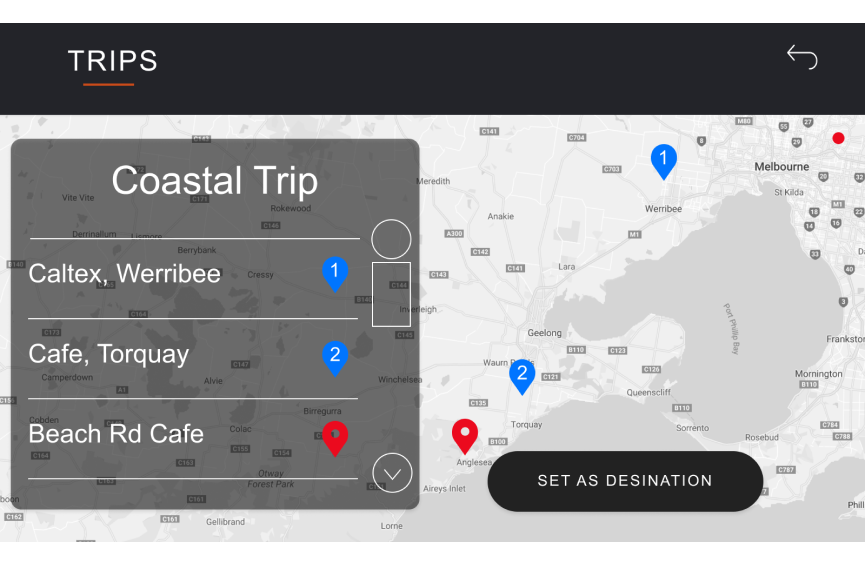 PLACES
Imagine you're in another city and you want to find a nearby restaurant. A simple Point of Interest (POI) search for restaurants nearby will display a list of nearby restaurants based on your location. If your vehicle is equipped with navigation, you can conveniently select your desired business and quickly initiate guidance to the location. The app also allows you to search for destinations using your smartphone's voice recognition.3
The app also provides you with the ability to call the restaurant and make reservations before you arrive.
2
PARKING
Lexus Enform provides nearby off-street and on-street parking location information on your smartphone or head unit. If your vehicle is equipped with navigation, the app will display the route information to the nearest parking location. 2 You also have the option of using your smartphone's voice command to find nearby parking locations.
Avoid expensive parking tickets by saving your parking location and setting a reminder through the app.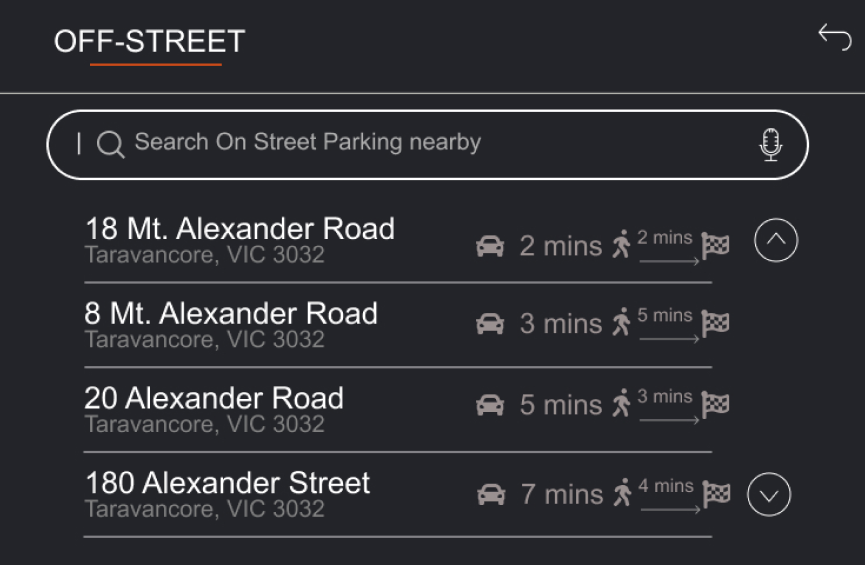 CALENDAR
View your daily schedule on the go by syncing your smartphone or Google Calendar® with Lexus Enform's Calendar app.
For vehicles with built-in navigation, the route information will be transferred into the navigation by pressing "Set destination" button.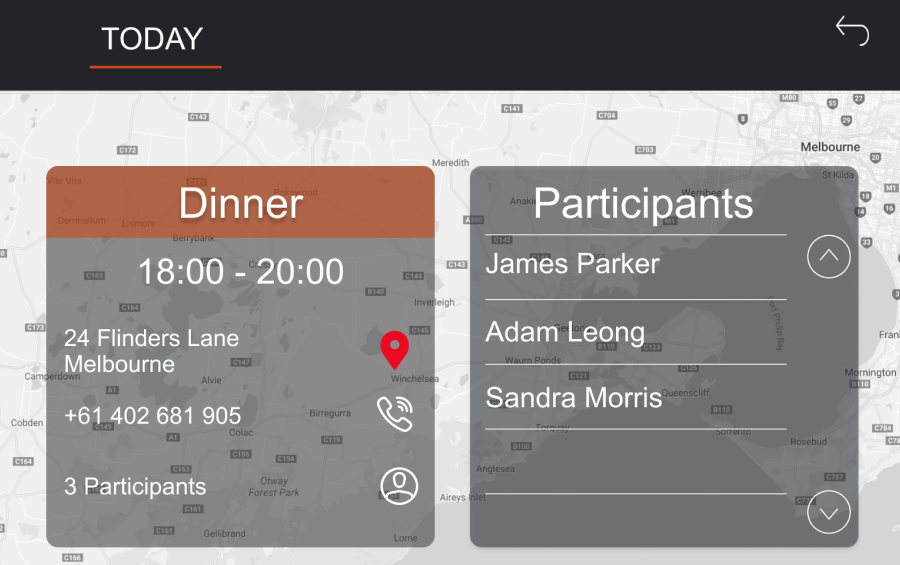 WEATHER
Access your area's daily weather forecast in style using Lexus Enform's Weather app direct from the Bureau of Meteorology.2
Appearance and operation may vary slightly by model.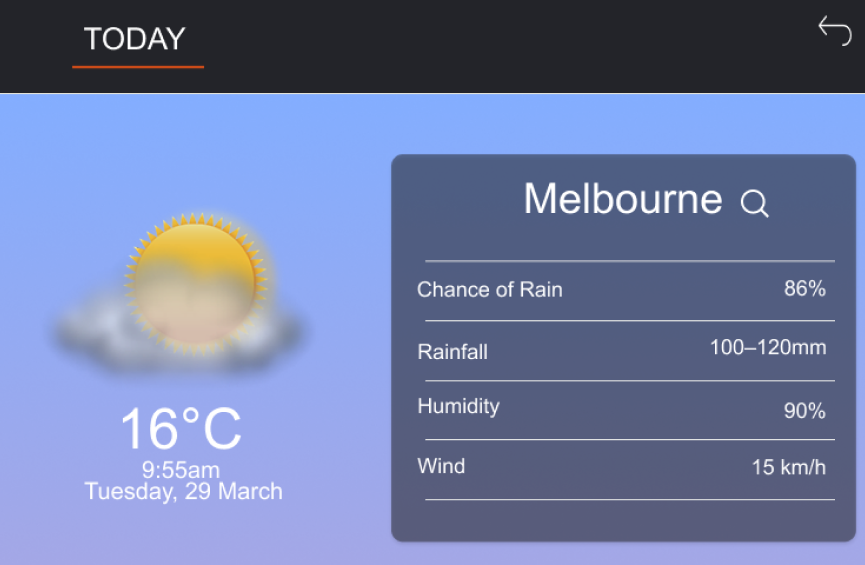 If you require further assistance using the Enform service, you can contact the Lexus customer assistance centre on 1800 023 009.
1. Requires compatible device & app installation, third party info, mobile data, network reception & GPS signal. Mobile usage at user's cost. Apps subject to change. For details see lexus.com.au/enform.
2. Requires installation of a compatible app, third party information, sufficient mobile data & GPS signal. Mobile usage is at user's cost. Lexus Australia reserves the right to add, remove or modify applications. For further information see lexus.com.au/enform

3. Uses third party information which may not be accurate or cover all areas. Navigation is available in certain vehicle models and grades only.